How to sit together on an airplane for free - book seats correctly
How to sit together on an airplane for free - book seats correctly. Source: Images DCStudio/Freepik
How to sit together on an airplane: the best tips for free booking
Traveling abroad can be quite stressful and emotionally demanding, especially if you're planning to fly with small children. So, even at the stage of choosing seats on the plane, tips on how to sit together for free can be useful on the way to a perfect vacation. From booking in advance to making a phone call, these are the best ways to save money and travel with your family and friends at no extra cost.
Fast check-in is the key to success
Buying tickets as early as possible usually allows you to get not only the best seats, but also to sit next to your companions. Even if check-in starts late at night or early in the morning, it's best to set an alarm to be on time.
Most airlines, except for Ryanair, try to take into account the needs of people traveling with someone else when allocating seats. Therefore, most often, if there are free seats, a family or other group will not be deliberately separated.
Of course, this is not a 100% guarantee, but if you want to save money, you have to take a risk. Also, follow the rules of airline companies, as some of them allow you to book a seat on the plane for free immediately after paying for the ticket.
In addition, many companies offer the opportunity to check in online the day before departure. If you are on time, you can choose a seat that is convenient for you, especially if it is not economy class. It's worth noting that seats are booked instantly.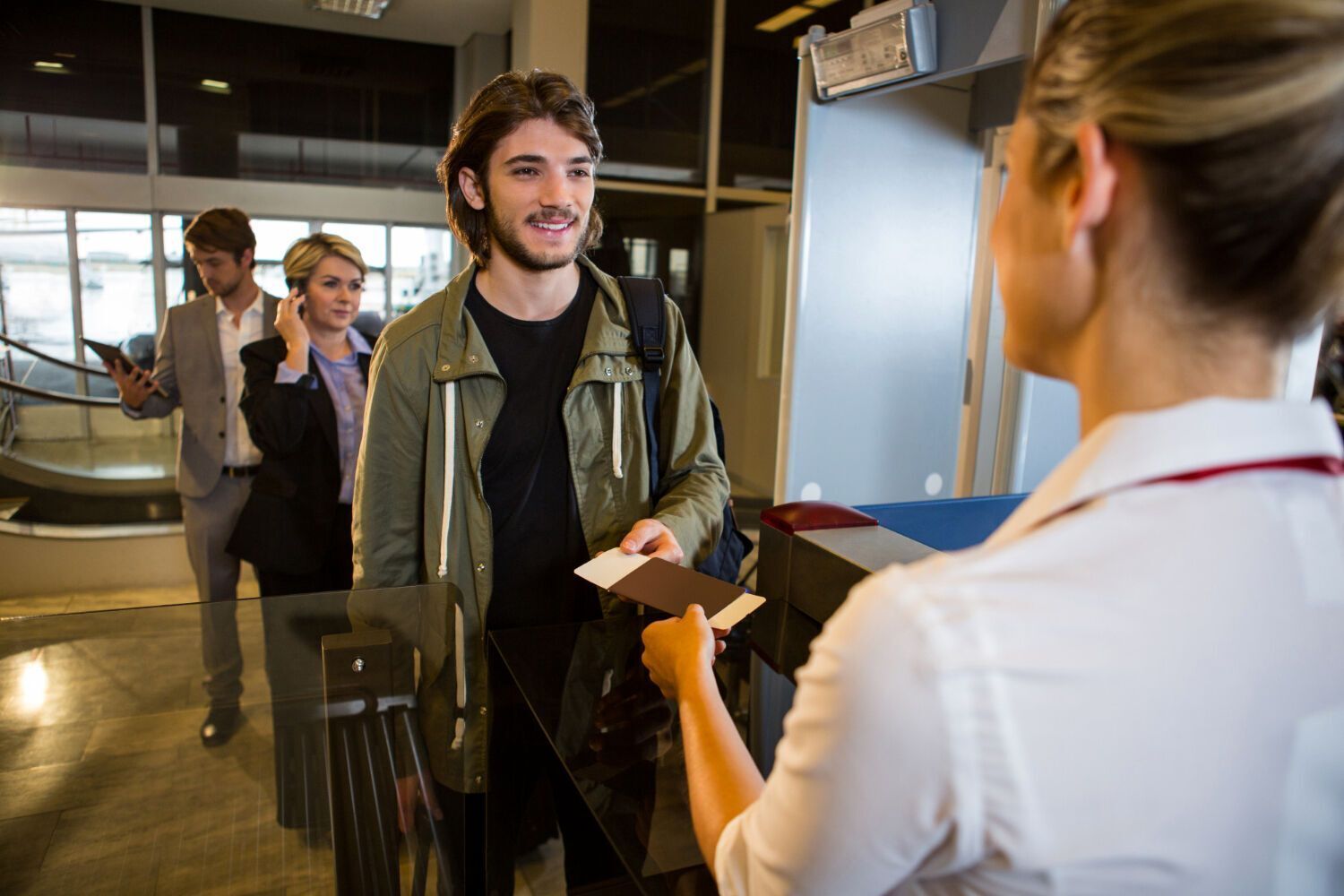 Politeness has never hurt anyone
If you still can't book a specific seat, you can always ask passengers to change seats with you. It's also worth asking the flight attendant or steward if there are any seats available on board.
Often, passengers traveling alone can offer their seat if you are accidentally separated from a child, as it will be more comfortable for everyone. Of course, this doesn't always work, especially when a person has paid to book a specific seat.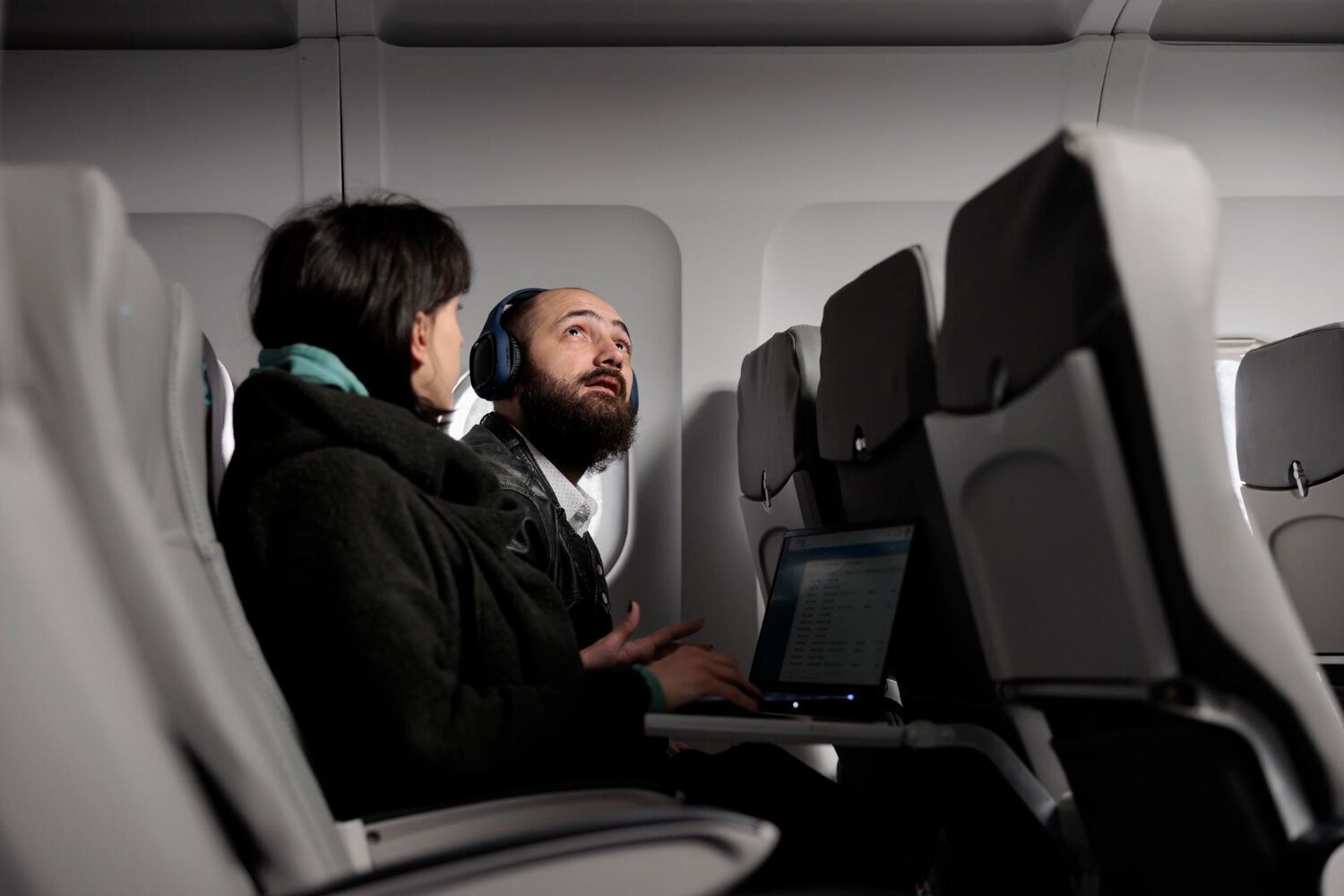 Children are with at least one adult
Adults traveling with children often prefer to pay for the reservation because they are afraid that they will be "separated" during the flight. Unfortunately, such cases do happen, and, of course, they cause a lot of discomfort.
The CAA (Civil Aviation Authority) says that parents should not have to pay for seats next to their children on an airplane, and airlines should not separate them into more than one aisle or several rows of seats. However, this is a recommendation, not a strict rule.
Almost all airlines promise that children will sit with at least one adult. For example, there are the following rules depending on the carrier.
Air France - children under 15 are not separated from their parents.
Virgin Atlantic, British Airways, Tui. The group can be divided, but children under 12 years old will be seated with a familiar adult. For the very young, British Airway offers to book seats next to each other at no extra charge.
KLM - the rule applies to passengers under the age of 12.
Norwegian, Jet2. Companies try not to separate groups whenever possible, but if this situation occurs, the staff will politely ask passengers to change seats when boarding the flight.
American Airlines - does not separate the family if the child is traveling under the age of 15.
One of the most popular companies, Ryanair, should be considered separately. They have their own rules, and it is not uncommon for children to sit not next to their accompanying persons.
Ryanair: seats on the plane that you have to pay for
Passenger seating arrangements often cause dissatisfaction among passengers. It is likely that if at least one of the group does not pay for the reservation, everyone will be seated separately. At a minimum, you need to pay three pounds sterling from your wallet.
If you are traveling with children under 12 years old, be prepared for at least one accompanying person to pay. In this case, you can book up to four more seats for free. Other adults from the group may be distributed throughout the aircraft depending on the occupancy.
You can change
Company policy does not officially allow seat changes for reasons of proper balance and safety, as well as to prevent delays and discomfort. However, passenger feedback suggests that it is still possible, if you're lucky.
Specific request
If you fail to achieve your goal at the stage of purchasing tickets, you should try another life hack. In some cases, a direct call to the airline will help. This is especially true if the service was paid for directly on the carrier's website. Then they will be able to consider your request directly and fulfill it if possible. You should call and describe your problem in a calm and polite manner. For example, explain that you need to monitor your health or psychological state to avoid stress. Most likely, the staff will try to meet with the client.
Special rates with the possibility to reserve a seat for free
This method requires careful consideration. You need to first calculate whether it is profitable to buy a ticket that includes bonuses or whether it is cheaper to pay for the service separately.
For example, Ryanair offers a family package that includes free booking for children under 12 years old and the ability to take extra luggage. However, the "Value" package is more profitable than the "Regular" fare if you add priority boarding, baggage, and seats separately. Sometimes, this can save a family more than £80.
At the same time, Norwegian Air offers the LowFare+ fare as an improvement to the standard fare. It includes seat reservations and baggage check-in for free, instead of £25.
Which airlines offer free seat selection
Among the carriers that provide the opportunity to choose the desired accommodation option on board at no extra charge are the following:
Qatar Airways;
Japan Airlines;
Virgin Atlantic (available if you have checked baggage).
In addition, British Airways passengers traveling with luggage, not just hand luggage, have free seat selection after check-in opens.
Which airlines charge the highest booking fees
The cost of such a service ranges from £1 to £100, depending on the class and company. For example, British Airways business class travelers can pay about £90 extra. At the same time, Ryanair offers a much more affordable price - only three pounds for a standard seat and 14 pounds for a seat with extra legroom.
On EasyJet, you can book a seat starting at £1, paying extra only for additional amenities, such as the first row.
Seats on the plane for people with disabilities
Passengers with disabilities, communication difficulties or other needs, as well as the elderly, have a legal right to assistance during their flight. This applies to all flights within the European Union and to UK airports in general.
If you need special assistance, you should inform the airline in advance so that it can create the most favorable conditions. This should be done no later than 48 hours before the planned trip.
There are no clear rules for booking, but the company must do everything possible to make a person with a disability or other special needs feel comfortable. Virgin Atlantic, American Airlines, Easyjet, Air France, and others claim that they reserve suitable seats for free, and if you have a wheelchair, they provide a separate seat. In addition, if necessary, the person accompanying you will be able to sit next to you without paying extra.
And finally, turn on all your charm
Perhaps you can charm the staff, especially when it comes to cute children's eyes, which are so hard to say no to. Sometimes it can work if you ask for a free premium seat or a window seat or aisle seat. Of course, this is not a guarantee, but why not try?
Also, in some cases, customers who have paid for their reservation in advance may be lucky enough to get an upgrade after making a phone call and asking to see if the best seats are still available.
In this case, it's better to arrive at the airport in advance, so the staff will have the opportunity to pay more attention to your problem. If none of these tactics work and you believe that you have been unfairly accommodated or separated from your child, you can file a substantiated complaint with the DOT (Department of Transportation). It will be reviewed and sent to the airline. The carrier is then obliged to provide a written response on whether or not a violation occurred.