You will now have to pay off all your debts before leaving Kuwait or you will be fined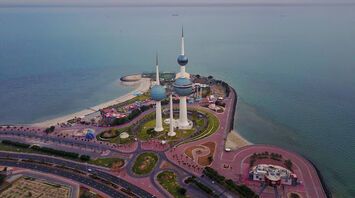 Kuwait. Source: Wikipedia
According to the Ministry of Interior (MOI), expats in Kuwait who have outstanding debts must close them before leaving the country.
Since September, local authorities have begun collecting funds that foreign nationals owe to the Ministry of Transportation before leaving the country. The First Deputy Prime Minister and the Interior Minister have instructed government agencies to work together to collect foreigners' debts to the state, Khaleej Times reports.
The Ministry of Interior also initiated the implementation of the decision to collect the outstanding debts of expats to the Ministry of Communications before they left.
First Deputy Prime Minister and Minister of Interior Sheikh Talal Khaled Al-Ahmad Al-Sabah added that every foreigner who wishes to leave the country for any reason must pay his or her bills to the state. Expats can pay their dues through the Ministry of Communications website or the Sahl app.
The Ministry of Internal Affairs calls on everyone to comply with the established legal norms and not to violate them, as the state will not hesitate to fulfill its duty to ensure security and public order in the country.