Which EU country wins the title of the best tourist destination for 5th year in a row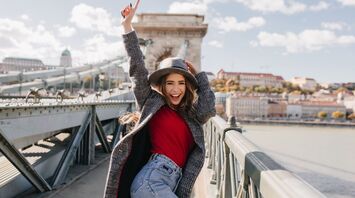 Which EU country wins the title of the best tourist destination for 5th year in a row
The tourism potential of Europe is truly amazing. Here you can find vacation destinations for every taste and every budget that will satisfy the most demanding travellers.
Surprisingly, Portugal has been firmly on top of the honorable "Best Destination in Europe" rating for the fifth year in a row. This country on the Atlantic coast won more than 20 categories in the competition, according to the World Travel Awards.
The jury of the World Travel Awards 2023 ranking put Portugal on top, noting the high level of local airlines, resorts, hotels and tourist destinations.
According to the results of the competition, the organizers of the prestigious contest identified the Portuguese city of Porto as the best place to relax.
At the same time, the Algarve, a historical province in the south of Portugal, which is famous for its stunning locations, was named the best beach destination.
In turn, Passadiços do Paiva was named the best adventure tourist destination in Europe. This is a series of wooden footpaths across the Paiva River. The paths are about 8.7 kilometers long.
In addition, TAP Air Portugal is recognized as one of the best airlines in the region. It is the main air carrier in Portugal and operates an average of 2,500 flights to 90 destinations per week.
It should be noted that Portugal has been named the best airline in Europe according to the results of the prestigious competition since 2017. The country lost ground to Greece only in 2021.
However, the jury of the World Travel Awards 2023 also selected other winners. For example, Prague was recognized as the best city in Europe for solo travel. Experts noted its high level of safety and special atmosphere.