Which airline will be the largest in Europe and which airport will be the busiest in the world in 15 years: forecast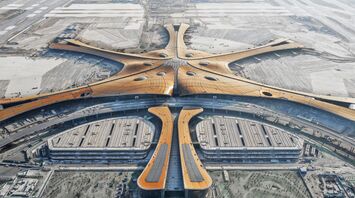 Beijing Daxing could become the world's busiest airport . Source: telegraph.co.uk
High-tech jets, new routes, environmental initiatives, and rising costs will change aviation in the next decade.
The Telegraph has predicted what flying might look like in 15 years and what the future holds for airlines and airports.
According to the forecasts, Ryanair will become the largest airline in Europe - as it is now - with 300 million passengers a year (from 167 million now). Price trumps all other factors on short-haul flights, and Ryanair also has the biggest expansion plans. It has just ordered 300 new Boeing aircraft.
The world's busiest airport will be Beijing Daxing, which will finally overtake Hartsfield-Jackson in Atlanta with about 200 million annual domestic and international travelers.
First class cabins. They will be few and far between, found only on super-premium routes such as London-New York, Los Angeles, Singapore, Dubai, and Cape Town. They will also be smaller - with a maximum of six to eight seats - and look more like private jets with sofas that convert to beds.
Premium economy cabins will be everywhere. Every major airline will introduce this class, including Qatar Airways, which is currently holding out. Cabins will also expand for two reasons. First, the number of tourists who want comfort but cannot afford business class is growing rapidly. Secondly, premium economy is the most profitable cabin per square foot.
Economy cabins will look better - but only slightly. It is still a saving. The seats will be thinner, providing a few centimeters more legroom. In-flight entertainment will be improved with an endless selection of movies, TV shows, and music, larger screens, and Wi-Fi that actually works.