Where Americans most often flew on vacation in 2022: three destinations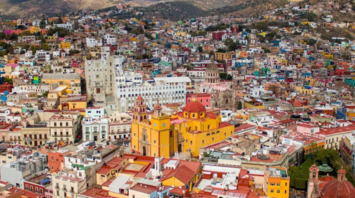 Mexico. Source: Freepik
The most popular international destinations for U.S. visitors are Mexico, Canada, and the United Kingdom, accounting for 52% of all U.S. departures in 2022.
The World Travel and Tourism Council (WTTC) and members ForwardKeys and Mabrian Technologies have published new information on the significant expansion of the US travel and tourism sector, DominicanToday reports.
According to the WTTC's Global Economic Impact Trends 2023 report, the US travel and tourism sector's contribution to GDP grew by 16.9% in 2022 to USD 2 trillion. In addition, the industry also created 2.7 million more jobs compared to 2021.
ForwardKeys data shows a 13% increase in prospective outbound travel from the United States, with the fastest-growing destinations such as Greece, the Dominican Republic, Italy, Jamaica, and Mexico seeing growth of between 30% and 63%.
In addition, family travel is leading the way in the travel recovery, with the number of family groups up 21% compared to 2019.