UN says invasive species cost the world $423 billion annually, causing disasters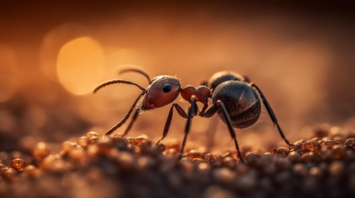 Red ants. Source: Freepik
Invasive species cost the world at least $423 billion annually as they cause plant and animal extinctions, threaten food security, and exacerbate environmental disasters around the world.
This is according to a major new report supported by the United Nations. Human activities - often through travel or global trade - are spreading these animals, plants and other organisms to new regions at an "unprecedented rate". According to leading scientists, 200 new alien species are recorded every year, CNN reports.
Of the 37,000 alien species known to have been introduced around the world, 3,500 are considered harmful and pose a "serious global threat" as they destroy crops, wipe out native species, pollute waterways, spread disease, and set the stage for devastating natural disasters.
According to scientists, without interventions to prevent their spread and impact, the total number of invasive species in the world will be one-third higher in 2050 than in 2005.