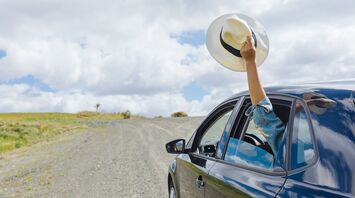 We should start planning vacations 2024 already. Source: pixabay.com.
The American tourist flow has returned to the pre-pandemic state. Moreover, in early fall it even exceeded the level of 2019 and 2022.
About this writes Yahoo Finance Live. The corresponding statement was made by travel expert and founder of The Points Guy Brian Kelly.
"We are back to pre-pandemic normality. The travel industry is in good shape as we enter the busy vacation season in a couple of months," Kelly said.
He advised to start booking travel for the summer of 2024 now.
"Air travel has increased, especially for international travel. And I have to give credit to the airlines, it's been pretty smooth. Even despite a storm that can easily set off a chain reaction, which we saw in mid-summer. We had some grim moments in July because of the mass cancelations, United had a meltdown, but we ended up doing pretty well. So I think all airline executives can take a little lap here as they prepare for what I think is going to be an unprecedented holiday travel season," the expert added.