Turkish low-cost airline Pegasus may cancel flights to Russia due to Ukrainian UAV attacks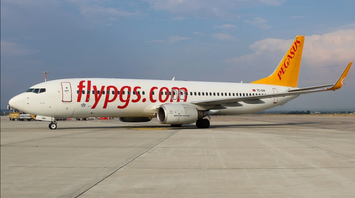 Pegasus may cancel flights to Russia. Source: Wikipedia
Turkey's low-cost airline Pegasus said it is following drone strikes in Russia and related airport closures "very closely".
"Russian airports and Russian airspace react quickly to stop operations in case of drone strikes," said CEO Guliz Ozturk, "It causes disruptions, it's a daily challenge. According to Bloomberg, about 3% of Pegasus ' traffic comes from Russia.
European and American carriers have stopped flying over Russia, while Emirates and many Chinese airlines are still crossing the airspace.
Earlier, Egyptian airline Red Sea Airlines announced that it would suspend flights to Moscow for two weeks.