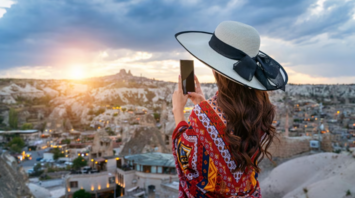 Travelling to Turkey. Source: Freepik
Turkey's tourism sector, which has enjoyed another record summer with a surge in foreign visitors, especially to Mediterranean resorts and the major transcontinental hub of Istanbul, is looking forward to an extended season.
Vice President of the Turkish Hoteliers Federation (TÜROFED) Mehmet Işler said that the tourism sector began to meet expectations in August, adding that they expect the tourist season to continue in autumn, Daily Sabah reports.
İşler, chairman of the Aegean Touristic Enterprises and Accommodations Association (ETIK), said that Turkish tourism is growing every year and he believes it will reach the target of 60 million tourists in 2023.
The government expects the number of foreigners arriving in Turkey to reach 60 million this year. It is expected to reach 90 million in 2018.
The influx of foreigners in Istanbul in July reached its highest monthly level in a decade. According to official figures last week, about 1.87 million tourists visited the capital, and the country received about 7.15 million foreigners overall, which is 7.25% more than the previous year.