Trinidad and Tobago offers an exotic retreat for solitude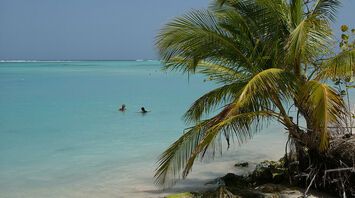 Tobago beach. Source: wikipedia
A trip to Tobago will surely appeal to lovers of incredible travel. The island nation in the southern Caribbean consists of two large islands - Trinidad and Tobago.
There are also a large number of small islands that attract tourists from all over the world. In particular, the island of Tobago attracts tourists with its pleasant tropical temperature, according to the article by the Ocregister.
Tourists are offered various types of recreation, including individual travel. Traveling to this rather exotic place will give you vivid impressions of a large number of attractions that will be forever etched in your memory.
In Crown Point, the nearest village to the airport, tourists will find everything they need. There are cozy hotels and apartments for rent to suit every taste. The village also has shops within walking distance for travelers. And for those who want to get acquainted with the local cuisine and culture, the doors of traditional food establishments - from bars to restaurants - are open.
Kariwak Village Hotel is considered a real tourist gem. It will be a great choice for visitors looking for opportunities for wellness and privacy. In addition to comfortable rooms, the hotel offers daily yoga classes and lush gardens to discerning guests from all over the world.
Another bright spot is the Shepherd's Inn, which attracts thousands of tourists. It is famous for offering a restaurant specializing in Tobagonian cuisine. It also offers cozy rooms and a whole range of recreation facilities.
In addition to beaches, tourists in Tobago can enjoy mountain biking, excursions to the rainforest, and participate in exciting water sports competitions in Pigeon Point Park. Numerous activities ensure that all tourists will find something to their liking.
In particular, an interesting destination for individual tourism is the village of Scarborough, where travelers can enjoy the morning market and find some of the freshest local produce. Also, local herbs and plants with various medicinal properties are offered to tourists.
In addition, another village, Kastara, is a hospitable community for single travelers. It hosts community evenings twice a week, including a bonfire on the beach and an evening of drumming. Such events will definitely be a highlight of any individual trip.