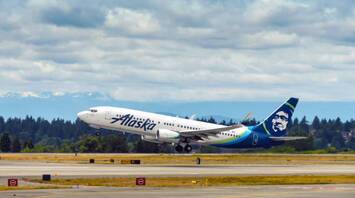 Seattle Airport. Source: iStock
Ridesharing eliminates the need for expensive parking, making it convenient and cost-effective for travelers to get to and from the airport.
In a recent article on how to spend money more wisely, the US website FinanceBuzz looked at all major US airports to see which ones are the most expensive for passengers who want to use ridesharing, SimpleFlying writes.
Ridesharing was born out of the idea of car sharing, when people got together to save money by traveling together. When the Internet came along, entrepreneurs in Silicon Valley created a ridesharing app for mobile phones. It works because drivers use their cars as if they were taxis.
New York City
To get from Midtown Manhattan to John F. Kennedy International Airport (JFK) costs an appetizing $79.96 for just a 20-mile trip along the Grand Central Parkway. A shuttle from Newark Liberty International Airport (EWR) across the river in New Jersey costs $65.6 for a 16-mile trip on I-95. Meanwhile, LaGuardia Airport (LGA) in Queens is only a little more than nine miles away, but costs $51.96 to get there.
Seattle
Despite being ranked 9th on CNBC's list of the most expensive cities to live in, Seattle will cost you $59.38 to get to Pike Place Market and back to Seattle-Tacoma International Airport (SEA).
Chicago
Traveling from Millennium Park in downtown Chicago to Chicago O'Hare International Airport (ORD) will cost you $47.47 for a trip of just under 20 miles. While this may put off many passengers, it's not as expensive as other US metropolitan areas.
Washington, DC
To get from the historic National via shared rides to and from Dulles International Airport (IAD) or vice versa, you will have to pay $42.97.
Denver
To get from Union Station to Denver Airport (approximately 25 miles) or vice versa, you have to pay USD 41.95.