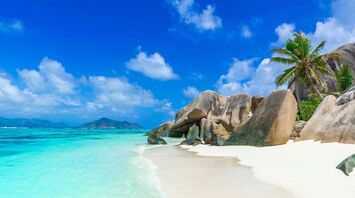 The best beaches in the world. Source: worlds50beaches.com
Beach vacations remain one of the most popular types of tourism, so it's no surprise that travellers are constantly looking for the perfect options.
The World's 50 Best Beaches website recently published its latest ranking. "Through consultations with over 750 of the world's top journalists, editors, bloggers, influencers, and agencies, we have compiled THE MOST COMPREHENSIVE beach guide ever created!" the website says.
Thus, Lucky Beach in Australia was ranked first in the world, and Reynisfjara in Iceland became the winner in Europe. Durness in Scotland (No. 35), Three Cliffs in Wales (No. 43) and Durdle Door in England (No. 48) are among the top 50 in Europe, as well as Achmelvich (No. 45).
The 10 best beaches in the world:
Lucky, Australia
Source D'Argent, Seychelles
Hidden, Philippines
Whitehaven, Australia
One Foot, Cook Islands
Trunk, US Virgin Islands
Honopu, Hawaii
Reynisfjara, Iceland
Navagio, Greece
Balandra, Mexico.