TikTok's most popular cruise destinations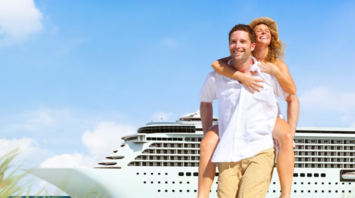 Cruise liner trip. Source: Freepic
Social media has played an important role in choosing a travel destination. Millennials and Gen Z are especially fond of searching for recommendations on the Internet.
It is very important for them if a tourist destination, attraction, or museum has high ratings. Forbes writes about the most popular cruise destinations on TikTok.
According to the Slingo study, islands with magnificent views are in the first place when choosing a location.
1. The Caribbean is at the top of the list. As of May 2023, the Caribbean has become the most popular cruise destination on TikTok, with over 63.6 million views.
2. Alaska is in second place. Attracting attention for its glaciers and wildlife, Alaska took a well-deserved second place with 18.7 million views on TikTok.
3. Egypt is in third place. Travellers choose the Nile River. This location is popular among cruise destinations, judging by TikTok views. More than 13.1 million users have appreciated the splendor of the Valley of the Kings, the Great Pyramids of Giza, and other cultural treasures.
Next are Mediterranean resorts, a voyage on the Danube River, Bermuda, and cruises to Mexico, Miami, and Singapore. These places attract with their secrets and beauty, beaches and rich culture.
The top ten is rounded out by the incredible and exotic Galapagos Islands.