Thousands of offers disappeared from the market in an instant following New York City's new law on short-term rentals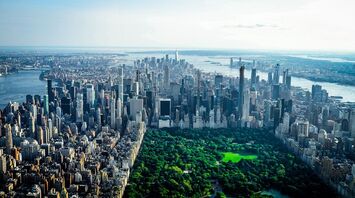 People have a hard time finding a place to stay for a couple days. Source: pixabay.com.
A law designed to tighten the rules of short-term rentals in New York has come into force. Due to this, the number of offers on the market has sharply decreased by 15,000.
In particular, the number of short-term Airbnb offers fell by 70 percent because short-term rental operators are required to register their homes. This is reported by Wired.
In August, there were about 22,000 short-term listings on Airbnb in New York City. And as of Sept. 5, there were only 6,841 of them left.
In addition, some short-term listings have been replaced with long-term listings that can be booked for a minimum of 30 days.
Thus, the number of long-term rentals from August 4 to September 5 jumped by about 11,000 to 32,612, as these properties don't need to be registered.
Inside Airbnb estimates that a total of about 4,000 rentals have disappeared from Airbnb since the law went into effect.