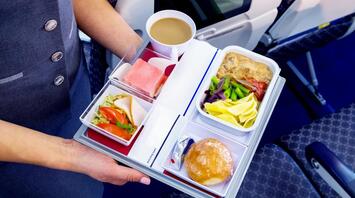 Airplanes have expensive food. Source: pixabay.com
Travel expert Julia Ferraro shared a tip that can help you save money on an airplane, which is taking food with you.
Ferraro spoke about it in a video that she published on her TikTok. She noted that vacationers often have to pay huge prices for food at the airport or when boarding the plane.
"This is especially helpful on short flights where they don't serve food," Ferraro noted.
She recommends bringing a variety of snacks, sandwiches, fruit and even tea.
All of these can be prepared at home or bought on the way to the airport. However, shopping at the airport itself is not worth it because the prices are too high too.