This Italian city bans cars in city centre as it is dangerous for human health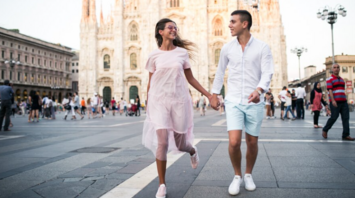 This Italian city bans cars in city centre as it is dangerous for human health
The Italian city of Milan is considered one of the most polluted cities in Europe. The level of pollutants in the air in the city is almost four times higher than the norm.
As a result, the authorities plan to ban cars from entering the city centre. If the law is enacted, it will come into force next year, in 2024, euronews reports.
It is emphasized that surveillance cameras will now monitor the order. According to the WHO, an average value of no more than 5 µg/m3 (micrograms per cubic metre) is considered relatively safe.
At the same time, in Milan, this reading is almost four times higher than the safe amount and amounts to 19.7 µg/m3.
According to the publication, Milan has banned private vehicles from entering the city centre and called it a historic event.
It is reported that cameras will be installed along Corso Venezia. At the same time, residents who have a garage or access to a parking lot or public transportation are exempt from the ban.
It is believed that this event will make Milan, home to many luxury boutiques, more pedestrian-friendly.
The mayor of the city, Giuseppe Sala, hopes that there will be more such reforms. Roberto Di Stefano, the mayor of the suburban commune of Sesto San Giovanni, criticized the authorities' plans as residents of the neighbourhood commute to work.
It is worth noting that Milan is not the first European city to ban traffic by car. Earlier, such plans were announced in Stockholm. The authorities plan to cut emissions and reduce pollution. The new rules will come into effect on December 31, 2024.
Paris also hopes to exclude private vehicles from its historic centre by early 2024 before the Olympic Games.