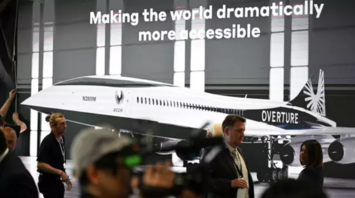 It's called ''Son of Concorde.''. Source: Ustin Tallis/AFP
A Son of Concorde ultra-fast airplane that can fly from London to New York in 3.5 hours will take flight later this year. The airline company said that although supersonic ground flights have been banned for decades, things are now moving towards them becoming the norm.
According to Yahoo News, Boom Sonic is working on an experimental prototype that is nearing the final stages of ground testing. The board is preparing to make its first test flight by December.
"Think about crossing the Atlantic in less than four hours, leaving the East Coast in the morning and getting to dinner in Europe the same day. Think about making a round trip to Asia in 24 hours," the company said.
Experts say that if the plane is ready for transoceanic flight by 2029, it could give "tens of millions of passengers" the opportunity to vacation in Sydney rather than Hawaii.
More than 600 routes are already planned for the flights. 130 pre-orders have already been submitted.