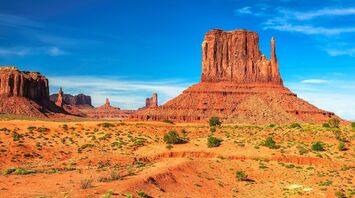 Texas. Source: OIR.mobi
Port Aransas in Nueces County has been named the most popular place in Texas, according to Airbnb.
There you can rent a vacation home, including real estate on the beach along the Texas Gulf Coast, reports the Austin American-Statesman .
According to Airbnb, in the first half of 2023, the number of family vacation bookings increased by 10% with travel to more than 13,000 locations.
The booking site cited the "diversity of listings, accommodations, views, and experiences" as one of the reasons why more families are choosing Airbnb over more traditional lodging.
Airbnb also listed the most visited destinations for each state.
The most visited places in the United States:
Roberts Point Park
Leonabelle Turnbull Birding Center
Mustang Island State Park
Port Aransas Fisherman's Wharf
Port Aransas Museum
Port Aransas Beach
Port Aransas Nature Reserve at Charlie's Pasture
Padre Island National Seashore
Patton Center for Marine Science Education.