The incredible beauty of the royal residence returns: the reconstructed Dondeokjeon Hall is open to tourists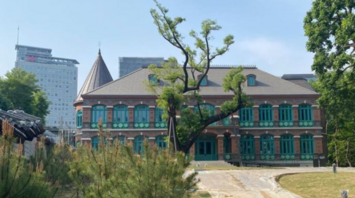 Dondeokjeon royal building . Source: koreatimes.co.kr
The capital of South Korea, Seoul, will soon open Dondeokjeon, a historic Western-style building that was used as a royal residence during the Korean Empire (1897-1910).
The complex will be opened to the public in September after reconstruction in its original form, reports The Korea Times.
The reconstruction of Dondeokjeon is part of his broader plan to restore the original state of the royal palaces, which were damaged during Japanese colonial rule from 1910 to 1945.
What is known about the Dondeokjeon complex
The two-story building was first constructed during the reign of Emperor Gojong around 1901, used primarily as a reception hall and meeting place for foreign guests. It was also the historical site where his son, Emperor Sunjong, took the throne in 1907.
The original layout and appearance of the building has already been restored based on research into remains found on site, such as floor tiles and bricks, as well as photographs, documents, and newspaper reports.
It is also planned to illuminate Dondeokjeon Hall with landscape lighting and partially remove construction barriers in July so that it can be seen up close even at night from the surrounding areas.