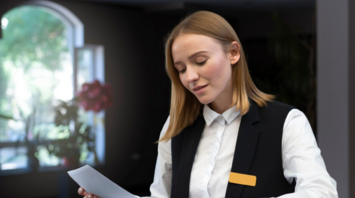 Hotel concierge. Source: Freepik
Demand for specialized concierge staff far exceeds supply in the United States.
According to Sean Slattery, concierge at the Palm Beach Marriott Singer Island Beach Resort & Spa in Florida and a member of Les Clefs d'Or USA, a national association of professional hotel concierges, the demand for highly qualified concierge staff has recently become more geographically widespread, and it goes beyond five-star hotels to other levels, Travel Weekly writes.
Slattery mentioned Big Sky, Montana, as one example of a market where the influx of luxury hotels has led to a sharp increase in demand for hotel concierges.
It is also noted that smaller leisure markets - such as those in the western United States that cater to an upscale and luxury clientele but are outside of traditional tent cities - have become hot spots for concierge hiring.
However, finding an experienced concierge has become a challenge for some hotels.