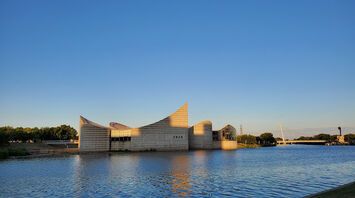 Wichita. Source: Wikipedia
In order to go on vacation and have fun, it is not necessary to have a lot of money. There are cities where you can spend the weekend spending a small amount of money, but still get a lot of impressions.
A great option would be a small town with good infrastructure. For example, Wichita in Kansas. Travel site Scott and Yanling named it the most affordable U.S. city for a weekend getaway.
In Wichita you can rent a three-star hotel for less than $100, see a local theater performance for $21 and grab a few pints of beer for an average of $4 each. Thus for a weekend for two would only cost $519.
Tulsa in Oklahoma, Fresno in California and Memphis in Tennessee also made the top five cheapest US cities to spend a weekend in.
In Memphis, a weekend for two people costs an average of only $671.
Experts advise you to plan your trip in advance and make reservations. This way, you can save even more.