Swedish Foreign Minister forgot his passport, so he was not allowed to enter Ukraine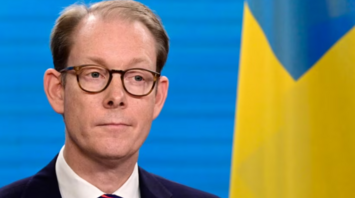 Tobias Bylstrom. Source: AFP
Swedish Foreign Minister Tobias Bylstrom was unable to attend a meeting of the EU Foreign Affairs Council in Kyiv because he forgot his passport and was simply not allowed to enter Ukraine.
This was reported by Die Presse, citing its own sources in diplomatic circles.
According to the media, Bylstrom forgot his passport, so border guards at the Polish-Ukrainian border did not let him into the country.
Therefore, the minister had to abandon the eight-hour train ride to Kyiv.
The meeting of the EU Foreign Affairs Council was held for the first time outside the current EU borders, in Kyiv. The meeting was attended by all EU foreign ministers, representatives of the European Commission, and the head of EU diplomacy, Josep Borrell.