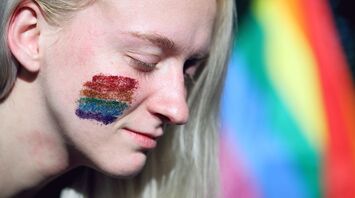 Many members of the community have been discriminated. Source: pixabay.com.
Safety considerations continue to be at the top of the list for LGBTQ+ individuals. 8 out of 10 of these travellers worry about their safety on any trip.
This is evidenced by the results of a Booking.com survey. Specifically, 80% of such people consider their well-being when choosing a place to visit.
This figure has risen from 61% in 2022, proving that discrimination is still an issue that LGBTQ+ people face when travelling.
When surveyed, 32% of respondents said they had been subjected to bullying. For example, one in 20% stated that they had been stared at, laughed at, or insulted by other people while traveling.
11% of people have been threatened or intimidated by local law enforcement. That figure rises to 24 percent among transgender people and 32 percent among intersex people.
"At Booking.com, we believe that everyone should always have the opportunity to experience the world as it is. While visibility, understanding and acceptance of LGBTQ+ people have come a long way in recent years, we cannot take this progress for granted," said Chief Marketing Officer and Senior Vice President of Booking.com, Arjan Dijk.
He added that the travel industry should strive to be a beacon of inclusivity.