Superfast trains are conquering the world, but America can't afford them: The reason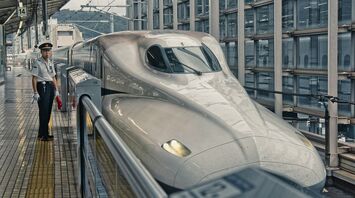 A high-speed train. Source: pixabay.com.
Superfast trains are coming to America, but old railroad lines can't handle them. Only 375 miles of U.S. railroad tracks are adapted for speeds over 100 miles per hour.
This is according to a report by Rorular Mechanicals. The E & E News report says that railroads in the U.S. will cause high-speed trains to slow down due to route design, aging infrastructure and overcrowded trains.
Moreover, the speed standard for most ultra high-speed trains is 200 miles per hour.
"Until we get as serious about high-speed rail as we got serious about interstate highways, we're not likely to see a national high-speed rail system," said Louis Thompson, former director of the Federal Railroad Administration.
Only 32 miles of Northeast Corridor track can handle speeds of even 160 mph.
For example, Amtrak plans to add 100 miles of track capable of accommodating ultra-high-speed trains by 2035.
The Northeast Corridor track upgrades alone are estimated to cost $117 billion.
Getting high-speed trains across America would require building 4,200 miles of new highway lanes, 91 additional airport gates, and two new runways.