Shock in Alabama: beach visitors were frightened by a huge alligator basking in the sun and swimming in the ocean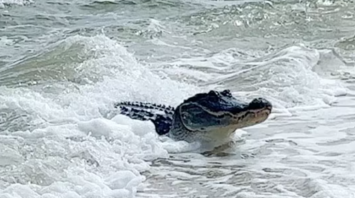 Alligator on the beach. Source: dailymail.co.uk
In the Gulf of Mexico, tourists were frightened by a huge alligator that was calmly basking in the sun and swimming in the ocean.
The shocking event took place on a beach in Alabama just a few steps away from the beachgoers. Eyewitnesses posted the relevant footage on Facebook, the Dailymail reports.
"Things you never thought you'd see," Matt Harvill wrote on Facebook and posted the footage of the real monster.
Tourists say that the alligator seemed to scare many beach visitors. According to posts on social media, the alligator arrived on the beach over the weekend.
"It was just a beautiful day - my girlfriend and I were just spending some time on the beach when someone mentioned it," Harvill said.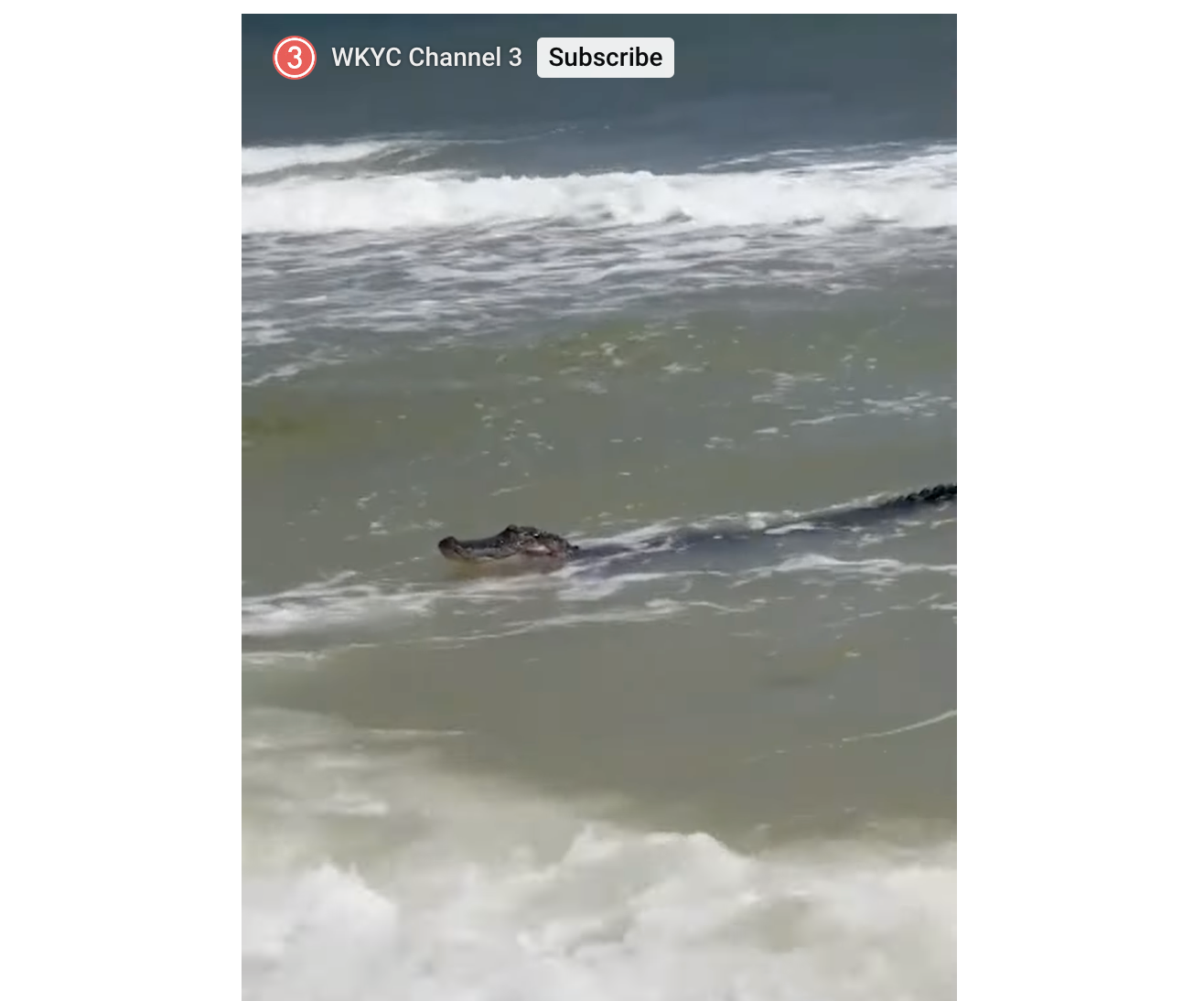 "So we went down to get a better look and take some pictures. It doesn't happen every day," he continued.
Commenters on the eyewitness's post shared their thoughts on the video and photos, with reactions ranging from fright to genuine disbelief:
According to experts, the best thing to do when encountering an alligator is to take extra precautions and not feed it.
They clarified that alligators usually live in swampy areas, not on beaches. However, representatives of the Dauphin Island Marine Laboratory said they had observed these creatures in the past.
"Alligators are not unusual on Dauphin Island, although they do not tolerate salt water," the marine laboratory said.