Shannon Airport recognized as best in a new service quality report in the travel category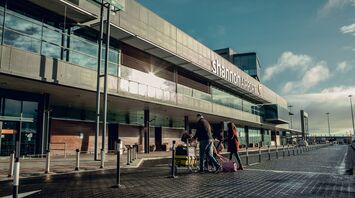 Shannon Airport has been awarded a prestigious title. Source: Shannon Airport
One of Ireland's main airports, Shannon, located in County Clare, has been recognized as the best brand in Ireland for customer service in the tourism sector. It was also ranked in the top 20 in the overall CXi Customer Experience Report for 2023 by The CX Company.
In total, 175 organizations were surveyed in the Irish Customer Experience (CXi) Report 2023, of which 150 made it to the final table in 11 different categories, Irish Central writes.
The report states, "Shannon Airport, a new entrant to the study, takes the top spot and is ranked 20th overall."
Shannon won in the Travel category. Airport customers praised the quality of service for its simplicity, as well as the understanding and competent staff. Mary Considine, CEO of The Shannon Airport Group, drew attention to this.
She summarized, "The results of the CXi report are a credit to our staff at Shannon Airport. On days like today, the dedication and teamwork of our people deserve special recognition, and I would like to thank them for the world-class service they provide to our passengers."
The company promises its customers easy travel and is confidently moving in this direction. For example, in 2017, the airport installed Europe's first sensory room for passengers with special needs.
Two years ago, Shannon became the first public airport in Ireland to allow liquids, gels and electronics to be left in carry-on luggage. This was made possible by a state-of-the-art security control system worth several million euros.