Secrets of a flight attendant: 5 things she would never do as a passenger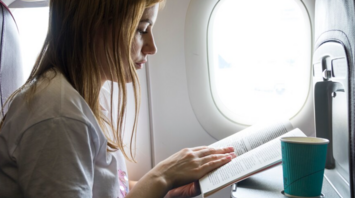 In the aircraft cabin. Source: Freepic
The CiCi in the Sky flight attendant, who calls herself a "travel alchemist," shared her advice with her 367,100 TikTok followers. There are a few things you shouldn't do while traveling, she says.
In particular, the stewardess urges her followers to never fly on the day of an important event, be it a wedding, cruise, birth, or graduation. The reason is quite prosaic, as delays during flights are commonplace, so there is a risk of missing important meetings or events, according to the Dailymail.
Therefore, the woman urges tourists to always arrive at an important event the day before in advance. Then you will be able to arrive early and not miss the important event.
During the flight, she recommends that tourists never put anything in the seat pockets. According to her, these bags for things are "disgusting" because people put different things in them, so you can often find a lot of dirt and bacteria there.
She also advises against putting things in open containers on top of the seats. She claims that people put all kinds of things in them, and they end up getting extremely dirty. In addition, things often fall out of their bags and get on their clothes, the floor, and become dirty.
She also advised travelers to never argue with flight attendants. "Flight attendants have been through a lot in the last four to five years with the escalation of incidents in the air. You never know which flight attendant you're dealing with," she says.
Instead, the blogger advises passengers to use the "many tools" at your disposal to document their dissatisfaction. In particular, she recommends using anything from surveys, corporate chatbots, and email to the airline's Twitter account, where you can describe your complaint in detail and it will become public.
The flight attendant also says that you should never rely on the crew to bring snacks or water, and that she always brings her own. According to her, flight conditions vary, so it's always worth having a bottle of water to buy before you get on board.