Secret life hack: how to save time at the airport and get a taxi quickly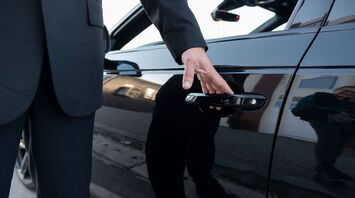 Calling a taxi. Source: Freepic
Blogger Lindsay McAddam has shared a way of traveling that can reduce waiting time at the airport. Thanks to this tip, every traveler will be able to get to their destination faster.
She shared her secret on TikTok, receiving more than 1 million views of her video. Liverpoolecho writes what exactly the girl recommends to do.
The genius of the method is this. The girl believes that after a long journey, everyone wants to get rid of the taxi line as soon as possible.
In the video, called "My Airport Secret," Lindsay is standing outside the airport. She says to walk to the departure level, where there are fewer cars.
"If the arrival level is completely full of cars, because then the person who is picking you up can come up here without any problems and they don't have to wait in line," she said.
She also confirmed this "scheme" in a comment for Insider. The advice works for her in about 90% of cases.
At the same time, it should be noted that the advice will work depending on how the infrastructure at your airport is located.
Lindsay told the publication that she has seen more and more people following her recommendations. According to her, even Uber drivers have asked if they can drop me off at arrival when there are a lot of people on the departure level.
According to the girl, this advice will make the end of the vacation much easier, and airports should encourage this life hack.