Ryanair to reduce the number of flights from several airports in Europe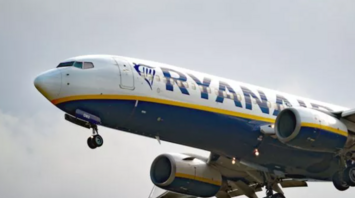 Ryanair will reduce the number of flights. Source: PA
The Irish low-cost airline Ryanair, which previously announced the withdrawal of 19 aircraft from Dublin Airport, will reduce the number of flights to several more European airports in the winter schedule 2023/2024 due to delays in the delivery of new Boeing 737 aircraft.
Thus, the airline was supposed to receive 27 new Boeing aircraft between September and December 2023, but now this figure is expected to be only 14 aircraft, The Sun reports.
It is noted that this is due to delays in work at the Spirit fuselage manufacturing plant in Wichita, Kansas, and at the Boeing repair plant in Seattle, Washington.
"We are working closely with Boeing and their supplier Spirit to minimize delivery delays. It is deeply regrettable that production issues in Wichita and Seattle have once again delayed Boeing's contracted deliveries to Ryanair this winter," said Ryanair CEO Michael O'Leary.