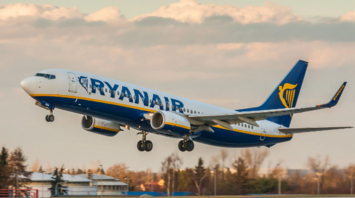 Ryanair. Source: The Irish Sun
Ryanair said it is giving customers a little bit of holiday cheer by announcing that it has added more than 1.6 million extra seats on 660 routes for those travelling from December 15 to January 8 to see family and friends this Christmas.
To celebrate Ryanair's 1.6 million extra Christmas seats, the airline has launched a seat sale with bargain fares starting from just €29.99 for travel from December 15 to January 8, the Independent reports.
"Ryanair is delighted to announce an early Christmas gift for our customers in the form of 1.6 million seats for December 23 and January 24 in response to strong Christmas demand," said Ryanair's Head of Communications, Jade Kirwan.