Portugal's success: the country was recognized in more than 20 categories of the World Travel Awards 2023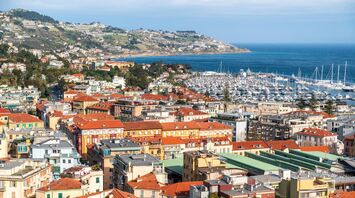 Portugal. Source: Freepic
Sunny Portugal has won the title of the best country for recreation for the fifth time. This is stated in the World Travel Awards rating.
One of the important titles was "Best Destination in Europe". In addition, Portugal won first place in 20 categories, according to the worldtravelawards website.
This year, Portugal was recognized in the following categories:
Europe's leading adventure tourist attraction in 2023 - Passadiços do Paiva
Europe's Leading Airline to America and South Africa 2023 - TAP Air Portugal
Europe's leading all-inclusive resort in 2023 - Pestana Porto Santo All Inclusive
Leading beach destination in Europe 2023 - The Algarve, Portugal
Leading boutique hotel in Europe in 2023 - Verride Palácio Santa Catarina, Portugal
Leading vacation destination in Europe in 2023 - Porto, Portugal
Europe's leading city in 2023 - Lisbon, Portugal
Europe's leading cruise port in 2023 - Lisbon Cruise Port, Portugal
Europe's leading destination in 2023 - Portugal
Leading European resort in 2023 - Vale do Lobo, Portugal
Best tourist attraction - Quake - Lisbon Earthquake Center, Portugal
The best hotels and villas are: Dunas Douradas Beach Club and Martinhal Sagres Beach Family Resort, Valverde Hotel, Pestana Palace Lisboa, Monte Santo Resort, L'AND Vineyards, Vark Sky Alqueva.
It should be noted that during this period of five years, Portugal lost to Greece only once - in 2021.