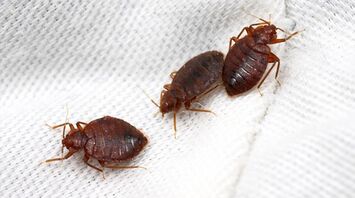 Paris in panic over bedbugs. Source: Wikipedia
The French government has said it will hold emergency meetings in the near future to examine the growing number of reported cases of bedbugs, which are increasingly seen as a serious potential public health problem.
In recent weeks, bedbugs have gone from being the subject of potential ridicule to a contentious political issue in France, with shocked citizens reporting seeing the creatures in places such as trains, the Paris metro, and movie theaters, Khaleej Times reports.
Two schools - one in Marseille and the other in Villefranche-sur-Saône near Lyon in southeastern France - were infested with bedbugs and closed for several days for cleaning, local authorities said.
Meanwhile, the head of President Emmanuel Macron's Renaissance party in the French National Assembly, Sylvain Maillard, said that "in early December" a cross-party bill would be put forward to combat the "scourge" of bedbugs.
Bed bugs, which had largely disappeared from everyday life by the 1950s, have made a resurgence in recent decades, mainly due to high population density and more mass transportation.
It is believed that one-tenth of all French households have had bedbug problems in the past few years, usually requiring special pest control treatments that cost several hundred euros and often need to be repeated.