One of Scotland's most remote regions named one of the most visited places in the world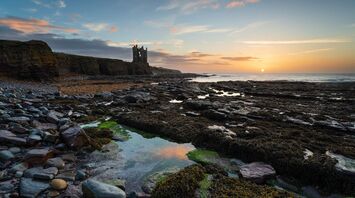 Caithness . Source: Wikipedia
One of Scotland's most remote regions has been named one of the most visited places in the world. The region in question is on the list alongside Tuscany, Donegall, Montana, and southern Thailand. It includes Caithness and Sutherland.
It was recognized as one of the best places to travel by Lonely Planet in 2024. Remarkably, the region is one of only two places in the UK included in the guidebook's coveted annual list.
The far north of Scotland is home to some of Scotland's most beautiful and special habitats, including Flow Country, the most unspoiled and extensive system of continuous moorland in the world.
Tourism outlet 2024 describes the place as "the perfect time to travel to the far north of Scotland, exploring both its unsung moorland surroundings and coastline of heartbreaking beauty."
"Scotland's rich and diverse history, heritage, archaeology, and natural beauty inspire and enchant millions of visitors to our shores every year. It's great to see that the far north of Scotland is as highly recommended as other world-renowned destinations such as Tuscany and Montana," said Scottish Tourism Minister Richard Lockhead.
The region boasts a landscape that comes alive with colour at any time of the year.