New treasures found on a ship that sank 3600 years ago in Turkey. Photo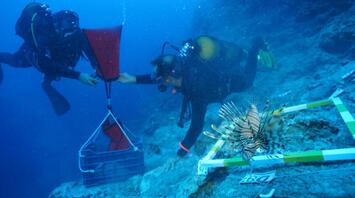 New treasures found on a ship that sank 3600 years ago. Source: TRT Haber
Off the coast of Kumludzhi (Antalya), underwater archaeologists have found and brought to the surface treasures from a ship that sank 3600 years ago.
This shipwreck is considered the oldest known shipwreck in the world, TRT Haber reports.
During underwater archaeological excavations conducted at a depth of 50 meters in Kumludzha, 30 copper ingots, personal belongings of sailors and an amphora were found.
The treasure hunt involves 40 specialists who use the latest technology to find and preserve the finds.
"During the excavations we carried out at the shipwreck at a depth of about 50 meters, we unearthed more than 30 copper ingots, which were probably cargo from the island of Cyprus. Their value is that they were money of that period. This ship was probably loaded from copper mines in Cyprus and sank during a storm on its way to the island of Crete," said Hakan Oniz, PhD, associate professor at the Mediterranean University.