New direct flight to unite cities and cultures of Shenzhen and Barcelona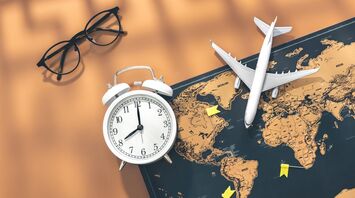 Airplane on the map. Source: Freepic
The Chinese city of Shenzhen is opening a new international route. Travelling to Barcelona's sister city is being called an important step in air transportation.
The flight officially took place on August 27, when the first flight, named ZH9065, took off at 0:05 a.m. on August 27 and landed smoothly in Barcelona at 8:05 a.m. local time. The year 2023 has a special significance in the diplomatic relations between China and Spain, as it marks the 50th anniversary, thatsmags writes.
The newly appointed route, which symbolizes the beginning of an important era in relations between the two cities, is operated by Shenzhen Airlines. It is noted that the flight takes place twice a week on Mondays and Fridays and lasts approximately 14 hours.
This year marks two years of sister-city relations between the cities of Shenzhen and Barcelona. In addition to the Spanish city, Shenzhen Airlines operates a total of 12 international and regional routes. London is among them.
The airline plans to introduce another international direct route connecting Shenzhen with Manila, Philippines.
Shenzhen Airlines was founded in October 1992.