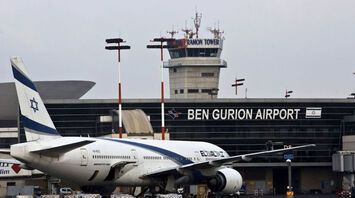 Ben Gurion Airport in Tel Aviv. Source: Wikipedia
At Ben Gurion Airport in Tel Aviv (Israel), flights are massively delayed.
This is based on data from Flightradar24. The massive delays affect only departing flights, the airport continues to receive airplanes.
The last one arrived in Ben Gurion from Montenegro's Tivat Airport. There are isolated cases when an arriving flight was postponed or canceled.
On the morning of October 7, thousands of rockets were fired from Gaza into Israel. Residents of southern and central cities were ordered to stay near shelters and take care of their safety. For its part, the Israeli army began launching air strikes in Palestine.
The situation escalated, and a state of emergency was declared in the country. It is not yet known whether airports will operate normally soon.