Luton Airport suspends flights as cars in parking lot catch fire: There are victims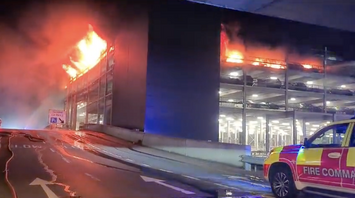 A fire broke out in Luton, causing flights to be cancelled. Source: X/BedsFire screenshot
London Luton Airport has suspended all flights after a car fire escalated into a large-scale fire that led to the partial collapse of one of its multi-storey parking lots. Passengers were evacuated and asked to stay away from the scene.
The fire was fought by 15 rescue crews. The fire broke out at 20:47 on the top floor of parking lot 2 next to the terminal, Simple Flying reports.
The flames engulfed neighbouring cars in a matter of minutes. The East of England Ambulance Service (EEAST) reported that seven people, including one member of the public and six firefighters, were injured by smoke inhalation. Five of them needed hospitalization.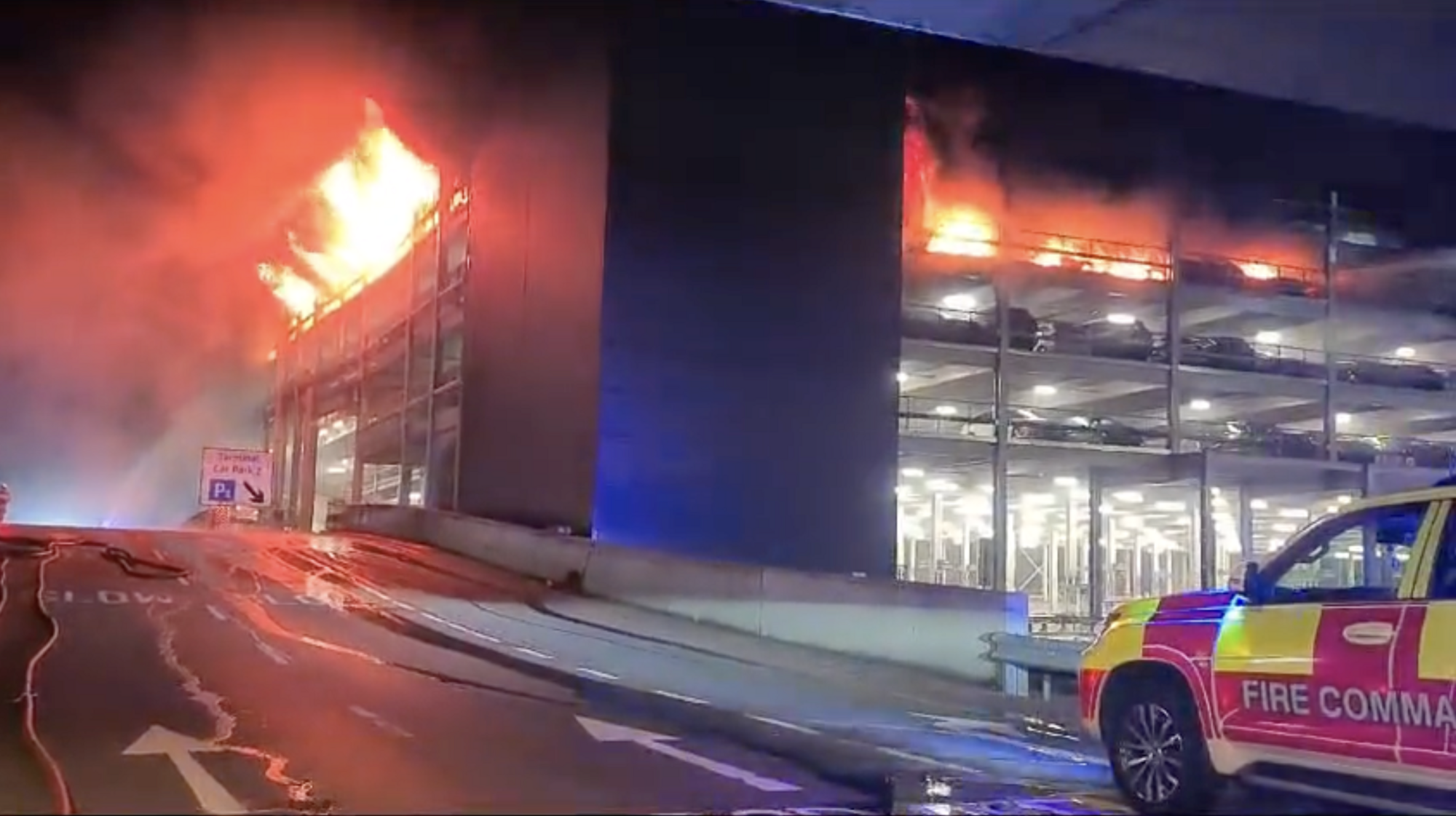 The parking lot for Terminal 2 partially collapsed under the destructive flames. Fortunately, no one was trapped in the rubble.
Luton Airport said, "The safety of our passengers and staff remains our top priority. We have therefore decided to suspend all flights until noon on Wednesday, October 11."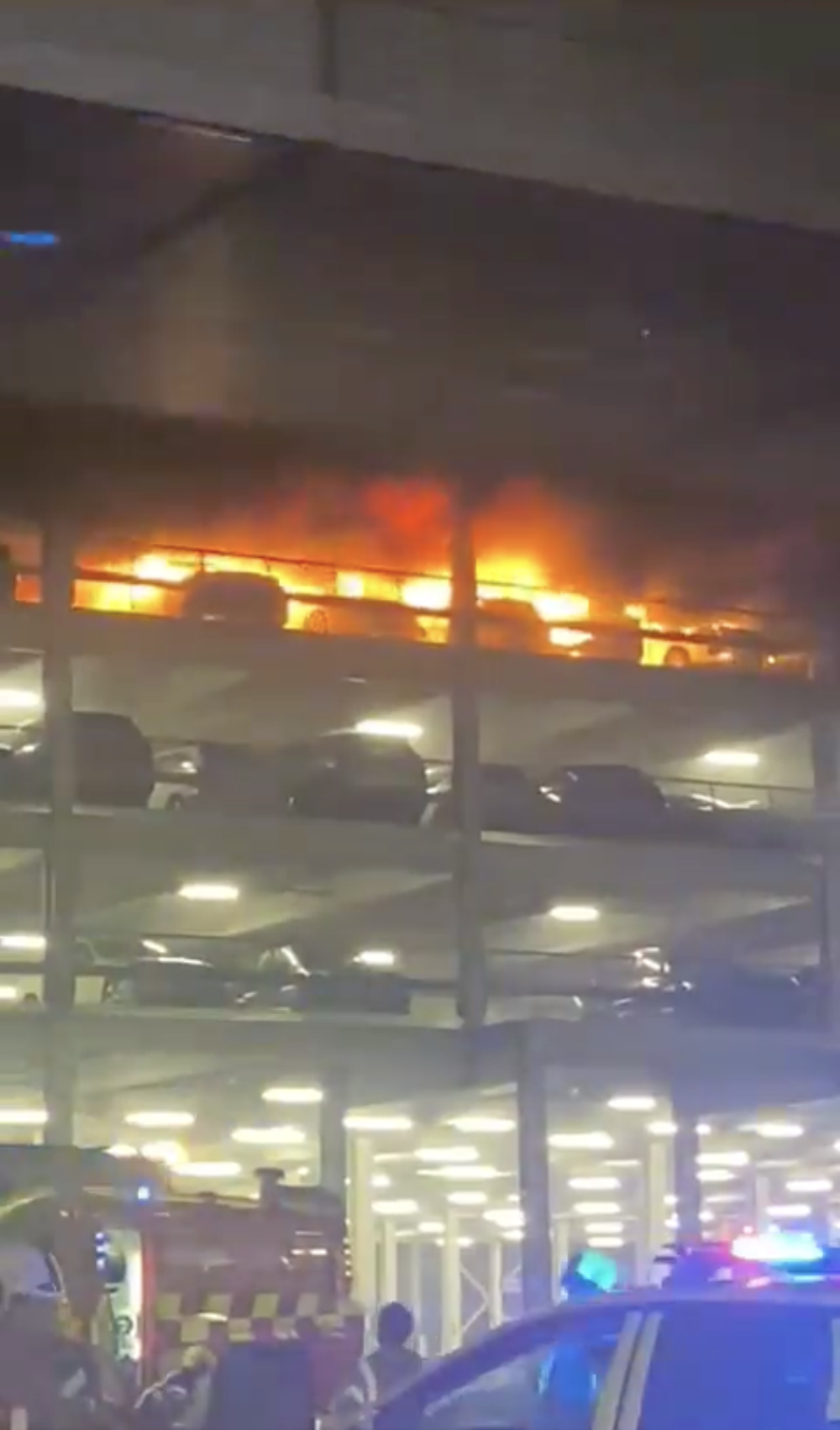 According to open sources, more than 145 flights have been cancelled. Passengers were urged to stay away from the airport until the situation is resolved. Access is restricted until further notice.