Königsberg: Why Estonia refuses the name Kaliningrad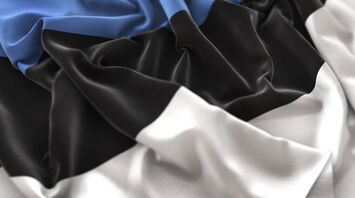 The flag of Estonia. Source: Freepic
Estonia has decided to return the old name to the city of Kaliningrad, which became part of the USSR after World War II and then the Russian Federation. The local Commission on Foreign Affairs recommends using the historical name of Königsberg instead of the Soviet name.
These recommendations were sent by the Riigikogu (local parliament) Foreign Affairs Commission to the language commission of the Estonian Language Society. Estonian officials want to consider using the name Königsberg instead of Kaliningrad in the Estonian language, according to the err.ee.
According to Estonian parliamentarians, the country must get rid of the Soviet past, which includes the use of names. The chairman of the Foreign Affairs Committee, Marko Mihkelson, explained that his colleagues propose to use the historical name of Königsberg instead of the Soviet-era Kaliningrad in Estonian.
In addition, the members of the Estonian parliamentary committee also emphasized that it would be appropriate to use the earlier name of Jamburg or Jaama for the city of Kingisepp in Russia.
What is known about Königsberg
After World War II, the Kaliningrad Oblast became part of the Soviet Union. Later it became the westernmost region of Russia: It borders Poland to the south and Lithuania to the north and east. Until the end of World War II, Kaliningrad was called Königsberg and was part of the province of East Prussia.
The ancient Prussian city of Twangste was given the German name Königsberg in 1255, presumably in honor of the Czech king Ottokar II. After World War II, the city, which became part of the USSR, was given the Russian name Kaliningrad in honor of Mikhail Kalinin, a Soviet statesman and a leading figure in Stalin's terror regime.