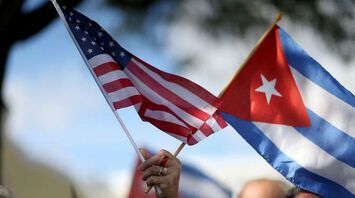 Entry to Cuba is restricted. Source: rihabay.com.
US airline JetBlue has suspended all routes to Cuba. Flights have been canceled since September 17.
This is reported by CBSnews. As you know, in 2016, JetBlue made history as the first US airline to operate a commercial flight between the two countries in more than 50 years.
"Travel demand to the island has been significantly impacted by regulatory changes and restrictions on our customers' ability to enter Cuba. We look forward to resuming our service to Havana and continuing to pursue opportunities in Cuba if travel becomes more affordable in the future," the airline said.
The company also said it will provide full refunds to affected customers.