Indonesia plans to attract investors by introducing new visas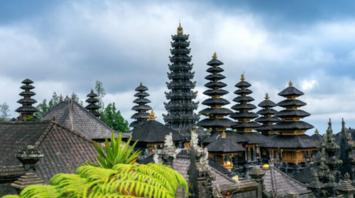 Indonesia, pagoda. Source: Freepic
Indonesia is introducing new rules to attract investors to its economy. To do this, the government decided to introduce the so-called "golden visa" format.
Depending on the amount of investment, individuals or commercial companies will have preferential conditions for obtaining visas and residence permits. This statement was made by Director-General of Immigration of Indonesia Silmy Karim, La Prensa Latina writes.
According to him, the Indonesian government's goal is to attract foreign investors and stimulate the national economy. To obtain a long-term visa, it will be necessary to invest a certain amount of money in the country's economy.
The new visa scheme will provide five years of residence for businessmen who establish a company in the country worth USD 2.5 million.
In addition, the Indonesian government has decided that a foreigner's residence permit can last up to 10 years if the investment is worth $5 million.
New legislative initiatives also stipulate that foreigners can obtain a five-year residence permit in Indonesia if they invest USD 350,000 in government bonds and company shares. Another option for obtaining a residence permit for foreigners in Indonesia is to deposit money in a bank in the amount of $700,000, which guarantees investors a 10-year residence permit.
The Indonesian government has also introduced preferences for foreign companies wishing to obtain long-term permits for their managers. If their investment is $25 million, then employees can get a five-year visa. And if they invest $50 million, they can get a 10-year visa.
"Once they arrive in Indonesia, golden visa holders no longer need to apply for a permit," Silmy says.
Indonesian officials say that countries that have introduced golden visas have a positive impact. Denmark, which has become one of the leading innovative countries, is cited as an example. Another positive example is the United Arab Emirates, which has long been a preferred destination for foreign investors.