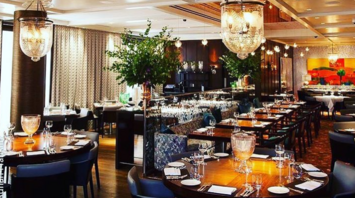 Chutney Mary restaurant in London. Source: Instagram Chutney Mary
A modern Indian restaurant that combines Southeast Asian cuisine from many regions of the country was named the best restaurant in London.
The AA Hospitality Awards 2023 took place on September 25. Among the categories was the best restaurant in London - creme de la creme, MyLondon reports.
Four winners were determined in different categories of the restaurant of the year in England, Scotland, Wales and London. The London winner, who took home the top prize, is the gourmet Indian restaurant Chutney Mary.
Opened in 1990 on Kings Road in Chelsea, Chutney Mary aimed to combine English and Indian cuisine to create a truly unique menu.
Now it is dominated by Indian regional cuisine, which is adapted by highly skilled chefs to the tastes of the British consumer.