In less than a week, he visited all the wonders of the world: the incredible story of a desperate philanthropist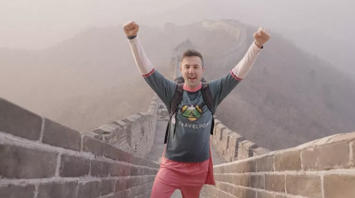 Jamie McDonald (Adventureman). Source: Adventureman/Travelport
British Jamie Macdonald, nicknamed "Adventureman", has set a new Guinness World Record by visiting all seven wonders of the world in less than seven days.
And while Jamie says he is "still excited to see all the wonders", he would not recommend anyone to attempt this feat in such a short period of time, Euronews quoted the tourist as saying.
According to the daredevil tourist, during his dizzying tour, he apparently slept for 12 hours in seven days.
Jamie's adventure began in the east at the Great Wall, and he quickly travelled westwards, ticking off each of the wonders.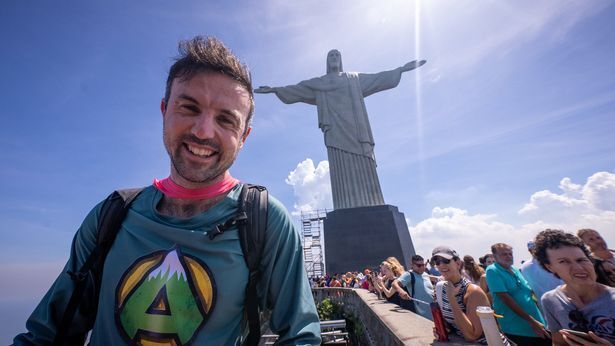 The journey required intense planning and scheduling to coordinate 13 flights, 16 taxis, nine buses, four trains and one toboggan.
His second stop was the Taj Mahal in India, followed by Petra in Jordan.
The fourth wonder on the route was back in Europe, and the only wonder Jamie had seen before was the Roman Colosseum.
After that, he quickly flew across the Atlantic to tick off Christ the Redeemer in Brazil and Machu Picchu in Peru before finishing his record-breaking journey at Chichen Itza in Mexico.
"It really took my breath away when I climbed to the top of the mountain to see Machu Picchu," explains Jamie.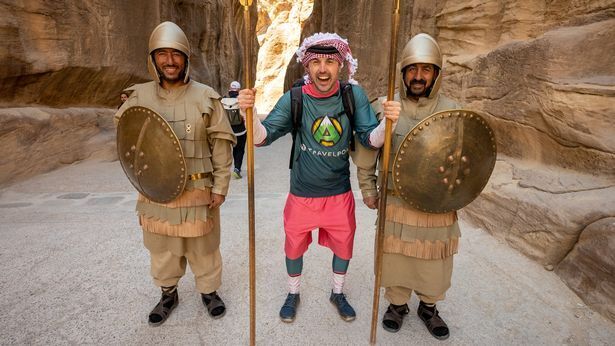 He added that it was the most magical thing, and he felt he had to go back and take his children with him to see it through their eyes.
"I'm the worst planner in the world, so this challenge was a nightmare for me," explains Jamie.
Travel tech company Travelport challenged Jamie to try and break the world record. They booked all 43 steps of Jamie's journey.
"Once I got lost in the terminal and missed a flight from Rome to Lisbon, and I thought that was it. It was over," Jamie recalls.
Luckily for him, he was booked on the next flight and his record attempt was saved.
"I love travelling, I have a sense of adventure, but now it has to be meaningful," says Jamie.
As a child, Jamie spent many years in hospital with a rare spinal condition called syringomyelia. Through exercise and lots of medical care, his health slowly improved until he was fully mobile.
Many years later, as he was saving up to buy a house, Jamie felt the urge to return to the hospital where he spent so much of his childhood.
He was so touched by the work they do that he decided to give up on buying a house and instead start a charity to raise money for sick children.
In 2014, after coming up with the name Adventureman. Jamie created the Super Foundation. It helps families who are raising funds to pay for treatments that the UK's public health service does not provide.
"I accepted the challenge because Travelport said that if I set a world record, they would make a donation to my charity for every mile we drove."
"Over 22,000 miles, so they made a donation of $22,000 (€20,350) to a child with cerebral palsy. His legs hurt, it's hard for him to walk. So this donation will really change his life," Jamie added.