Ilkeston's former Restaurant of the Year may be turned into a kindergarten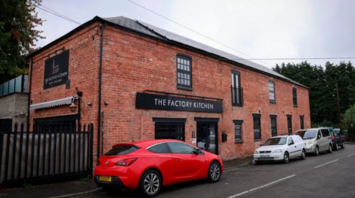 The Factory Kitchen. Source: Joseph Raynor/Nottingham Post
The former "Restaurant of the Year" The Factory Kitchen in Ilkeston (Derbyshire, UK) may be turned into a kindergarten under new plans.
The Factory Kitchen, unfortunately, closed last June after being named the Great Food Club's Restaurant of the Year for 2021-22, reports NottinghamshireLive.
The 60-seat restaurant, opened in 2017, offered fine dining for the evening, as well as delicious breakfasts and lunches. After the restaurant was closed more than a year ago, the premises were used to set up a kindergarten that uses a mixed approach using Montessori, Hugge, Reggio, and Forest School methods.
Della Smith, who has owned the café for four years, recently moved it to a new location on Lower Granby Street near Mundy Street.
She explained that due to the lack of kindergartens in the area, it was very difficult for those without a car to get to the café. That's why this decision was made.