Human rights activists accuse Florida authorities of discriminating against LGBTQ+ people and issue travel advisories for the state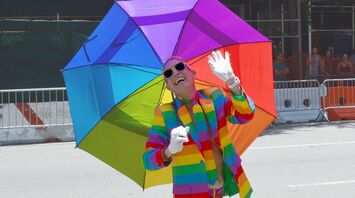 LGBTQ representative. Source: Pixabay
In Florida, recently adopted laws and local government policies may pose a threat to minorities, immigrants and gay people.
The Human Rights Campaign, along with the NAACP, the League of United Latin American Citizens, the Florida Immigrant Coalition and Equality Florida, issued special travel advisories for Florida, Bloomberg reports.
The largest LGBTQ+ advocacy group criticised the new laws passed by the Republican-controlled Florida legislature that.
It is noted that the new legislation is hostile to the LGBTQ+ community, restricting access to abortion and allowing Floridians to carry concealed weapons without a permit.
"Those who attend should join us in speaking out against these dangerous policies," the rights activists said.
The NAACP drew attention to the fact that the recently adopted laws and policies advocated by Governor Ron DeSantis and Florida lawmakers are "blatantly hostile to African Americans, people of colour and LGBTQ+ people".
After the NAACP made the announcement, DeSantis spokesman Jeremy Redfern called the travel advisory "nothing more than a stunt".
"As Governor DeSantis announced last week, Florida is experiencing record levels of tourism," Redfern said in a statement.
It is noted that more than 137.5 million tourists visited Florida last year, exceeding the level before the pandemic.
It should be added that tourism provides 1.6 million full- and part-time jobs, and visitors spent $98.8 billion in Florida in 2019, according to last year's data.