Hotel prices in Paris increased by 300% on the eve of the Olympics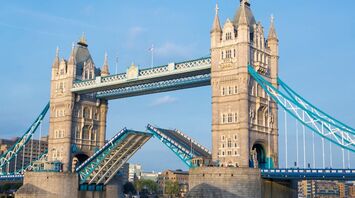 Tower Bridge in London. Source: Freepik
If you're planning to travel to the 2024 Olympic Games in Paris, you'd better start saving right now.
Staying in the French capital during the games, which will start on July 26, 2024, will cost you much more than usual, perhaps even 300% more. According to Bloomberg, hotel rates in Paris for July 2024 are now more than three and a half times higher than usual summer prices, and if you think that booking early will save you money, it won't either.
According to the same report, the city is expecting 11 million visitors and yet can only offer 280,000 rooms. At the moment, 45% of the rooms are already booked.
Plus, the prices are already sky-high. According to Google Travel, prices for four-star hotels for the week of the Olympics currently average about $600 per night.
If you want to stay in Paris at a lower price, choosing a vacation rental platform like Airbnb can potentially save you some money. This is especially true if the number of available Airbnbs for this week increases. Airbnb predicts that it will host up to half a million people in Paris during the 2024 Olympic Games. Brian Chesky, the platform's CEO, encourages Parisians to put their homes up for rent during these days.
The rapid rise in prices in the city hosting the Olympics is not news in itself. According to a Santander report from 2012, hotel prices in London also rose by about 300% that year during the Olympic Games.