Hotel business expert shared how to get the best hot deals on vacations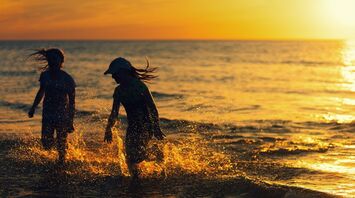 The best time to book a hotel room or serviced apartment depends on the accommodation facility. Source: pixabay.com
Sanctum Reservations Manager Matt Hendry gave some tips on how to book a hotel room and make sure you get the best deal even if you do it at the very last minute. He emphasized the importance of communicating directly with service providers.
This is reported by Mirror. According to the professional, the best time to book a hotel room or serviced apartment depends on the accommodation facility.
"For example, at Sanctum, it is best to book as early as possible, especially if you want to stay during peak season. This is because our rates will vary depending on availability, so we are more likely to stop offering special deals during quiet times. Or, for example, if you want to go last minute during a busy period, you should expect to pay higher rates. Of course, the earlier you book, the more likely you are to get the place you like and the best possible rate," he explained.
Different times of the year mean different room rates, so if you want to rebook a room for August that you previously booked in February, don't be surprised if the price is different.
"I recommend contacting the accommodation provider directly to see if they have any offers, not using a third-party website. This way, you can also discuss any specific requirements, such as room type and check-in times. While this may only be possible for some types of accommodation, including some hotels, it's worth calling and having a conversation. However, it is generally a good idea to be flexible with dates and location of travel. For example, booking on a less popular day can make a huge saving," Matt noted.
He added that one of the keys to a great last-minute deal is flexibility in preferences.
"I mean flexibility in choosing the type of room and even the location. You should also be prepared to book a room immediately as many prices can change. When you call the accommodation provider directly, be sure to ask about any unsold rooms too as this is a great way to get a good deal instead of just searching online," he said.
In general, he recommends booking about three to six months in advance, especially during the peak season of popular destinations. One to three months is sufficient during off-peak season or for travel to less popular destinations.