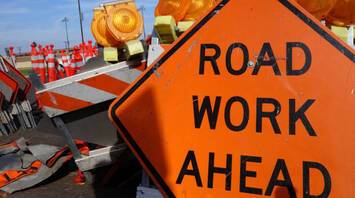 There will be a new housing estate there. Source: pixabay.com.
Due to the start of construction work, part of the A723 Strathaven Road will close on October 30. This is to allow developers to make progress in the Hamilton Community Growth Area. This involves the creation of a new housing estate.
The work will take place on the stretch of the A723 from the junction of Ballantyne Drive in Hamilton to the traffic circle leading to the Cala Homes housing development. This is reported by the Daily Record.
The traffic connection will be closed until April 5, 2024.
"The need to close the road is not a decision taken lightly, it is a decision to allow the contractor to complete the work and ensure the safety of the workforce, it is unavoidable. I would ask everyone to take note of the impact of the closure and diversions on their travel and plan their journeys accordingly, allowing extra time if necessary," said Colin Park, Head of Roads, Transport and Fleet Services at South Lanarkshire Council.
Plans for the large-scale housing development were approved by South Lanarkshire Council in October last year.
The development will include one site with 628 homes, including 49 affordable homes, and another site with 153 homes under construction.
Plans will also include road reconstruction with a new traffic circle from Strathaven and the Cadzow Burn junction. This will connect Strathaven Road and Meikle Earnock Road, a key component of Hamilton's Community Growth Area.