Flying on a plane: what happens to passengers' luggage at the airport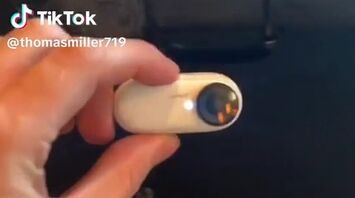 You will see what happened with your case. Source: Screenshot
More than 100,000 suitcases pass through airports every day. Many passengers simply drop off their luggage without even thinking about what happens to it without their involvement.
A passionate traveler showed the path that suitcases take at the airport. Thomas Miller, a Briton, created a brief video overview of the luggage transportation process.
He attached a camera to his bag before checking it in. "Time to find out what the airport is doing to my bag," Miller captioned the footage.
The video shows the bag moving along a chain of conveyor belts and making several turns along the way. It then quickly passes a crew member and finally, the suitcase is placed with other luggage for boarding and delivery to its destination.
The video ends with Thomas' bag being placed in a cart along with other suitcases from the same flight.
The video went viral, racking up more than 16.1 million views, but the network criticized the footage. The public noted that they expected more amazing adventures of luggage, and they did not see anything new or shocking in the video.