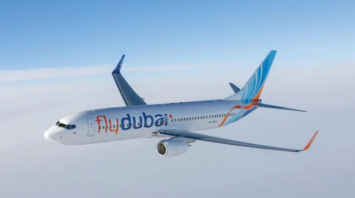 FlyDubai launches daily flights to Cairo. Source: FlyDubai
Dubai-based low-cost airline FlyDubai has launched daily flights to Cairo to meet the growing demand for travel between the two cities.
The daily flight to Cairo's Sphinx International Airport (SPX) starts on October 28, 2023, ZAWYA reports.
Sphinx International Airport is located a short drive from Egypt's main historical and archaeological sites and provides connections to Red Sea resorts including Sharm el-Sheikh and Hurghada.
The new flights bring the total number of FlyDubai flights to Egypt per week to 17.
FlyDubai now serves 115 destinations in 53 countries.