Easy Escapes: Renaissance Paris Vendôme is a hotel with a touch of high fashion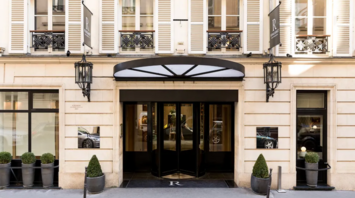 Renaissance Paris Vendôme Hotel. Source: marieclaire.co.uk
Paris is one of the centers of tourist life, which implies the presence of numerous grand-class hotels. The Renaissance Paris Vendôme from the Marriott group, located in the fashionable 1st arrondissement, is among them.
The luxury hotel combines the world of fashion and design. The concept of Renaissance Paris Vendôme echoes the themes of the old Renaissance Evenings events, according to Marie Claire.
At the same time, the hotel has already been influenced by modern design views, as it was recently renovated by the famous master Didier Gomez. The designer wanted to breathe new life into the hotel, which, in his words, had "grown up" with its surroundings. In particular, the author of the new hotel concept took into account the lively neighborhood nearby, the rapid rhythm and development of the modern city, as well as the chic interiors of a cozy and intimate boutique hotel.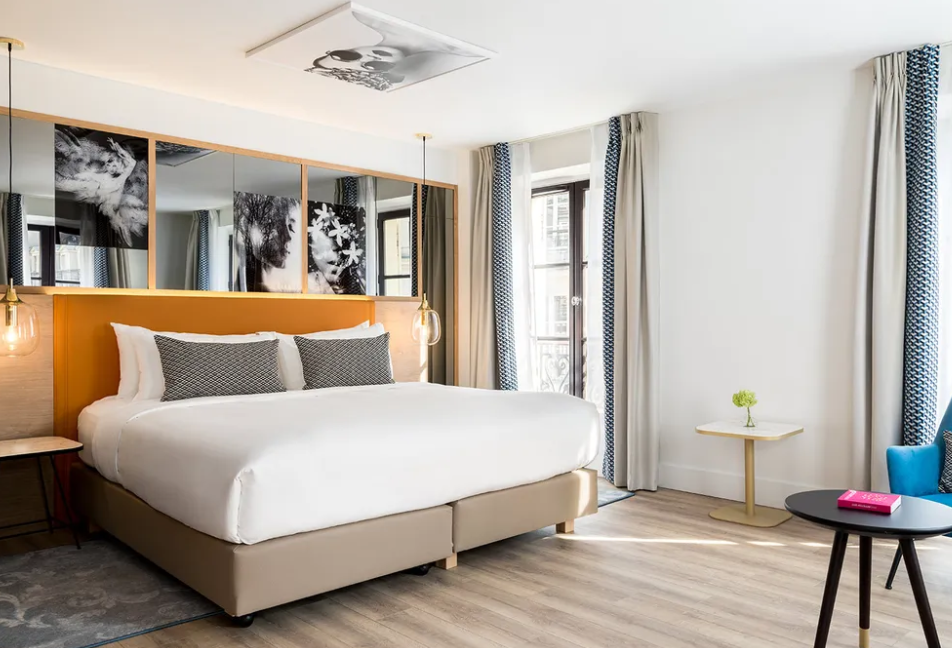 The pearl of the Renaissance Paris Vendôme is that each visitor receives a "Navigator", an exclusive pocket book with exclusive places and hidden locations. Another feature is that the hotel does not have a doorman, but a team of "Navigators" works tirelessly to guide guests to the features of the local menu from the best French martini to the most delicious croissants.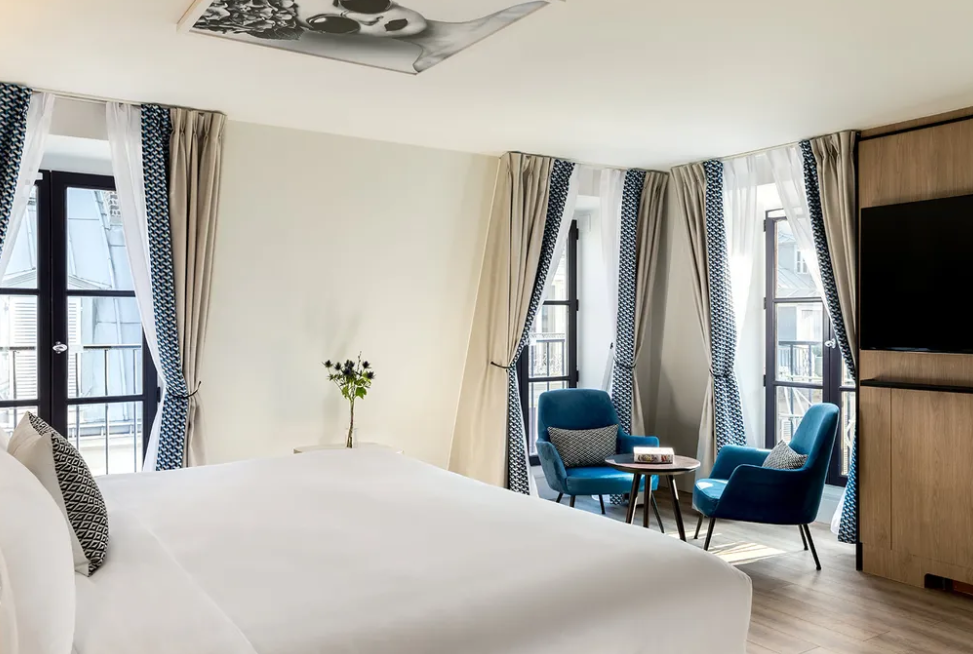 The hotel building itself resembles a majestic French country house. The eighteenth-century classicism and unexpected architectural solutions in the interiors add a special charm to the establishment. Moreover, the design combines elements of French art and culture over the centuries.
Guests are greeted by a reception area decorated like a dining table with a sign that reads "Come here to enjoy Paris". The photos on the walls add a special charm, distancing the design from the mainstream. The hotel lobby is also unusually decorated, resembling a huge living room with books, magazines and games arranged around comfortable sofas. Guests are offered light snacks throughout the day.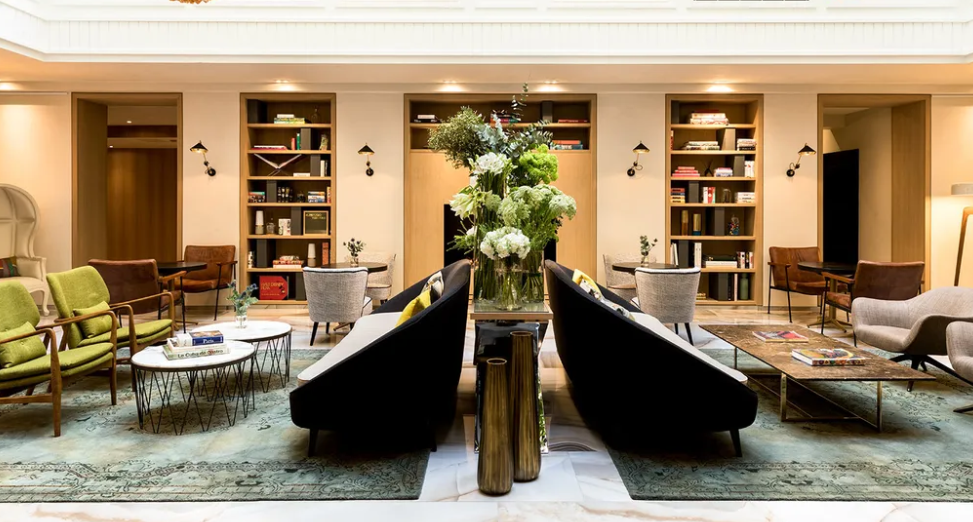 Features of Renaissance Paris Vendôme
The Renaissance Paris Vendôme Hotel occupies six floors of a historic building. It offers 97 rooms of various sizes to suit different tastes. There is a choice of interiors with lighted corner suites and patio rooms with private terraces. One of the hotel's special features is that almost all rooms have their own unique character. As conceived by the authors of the concept, they focus on comfort rather than grandiose and sometimes intimidating design.
Hotel guests are offered free access to the basement spa with a sauna, steam room, small gym and a charming indoor pool with comfortable soft loungers. Free Wi-Fi, laundry service and 24-hour room service are available.
In addition to the luxurious lounges, guests are invited to enjoy playing chess by the fireplace or relax with a glossy book at the coffee table. In addition, visitors can also take advantage of a variety of activities such as fashion shows, wine tasting and craft sessions.